1
It's 2016 and we've finally got some good tools for Go development, such as IntelliJ IDEA or Visual Studio Code2.

But I'm a Sublime Text user for years, while still not ready to switch to other editor, tapping full potentials of this app is the optimal choice for me. Luckily I've found this: Golang tools, a fork of the abondoned plugin GoTools. Now, since the author doesn't have time to update the doc, let me reorganize a brief introduction here.
Installing
Sublime Text's packages
Install Package Control, then click ⌘+⇧+p & install below packages via Package Control: Install Package command.

Golang Build
Golang Tools Integration
FileDiffs

Get Go dependencies


go get -u -v github.com/mdempsky/gocode3
go get -u -v github.com/golang/lint/golint
go get -u -v golang.org/x/tools/cmd/guru
go get -u -v golang.org/x/tools/cmd/goimports
go get -u -v golang.org/x/tools/cmd/gorename
Configuring user settings
Okay, now we built a lightweight yet complete Go IDE7, let's rock!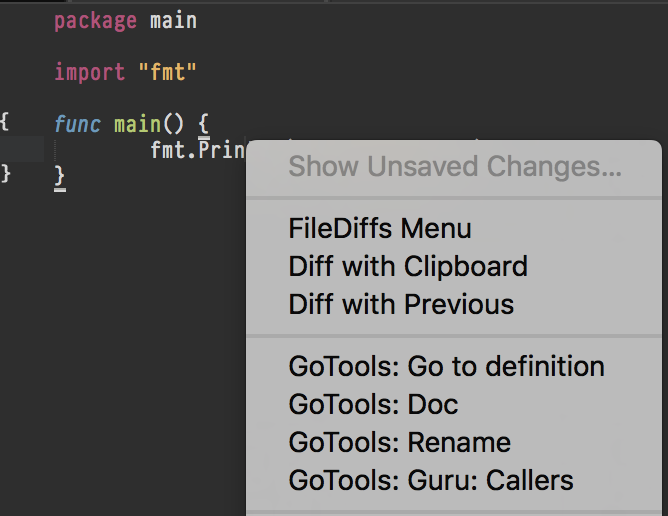 UPDATE 2016.10.10: GoTools 1.0.9 supports the new serverless mode offered by mdempsky/gocode, you can enable it by adding "gocode_client_mode": true to golang-config settings.